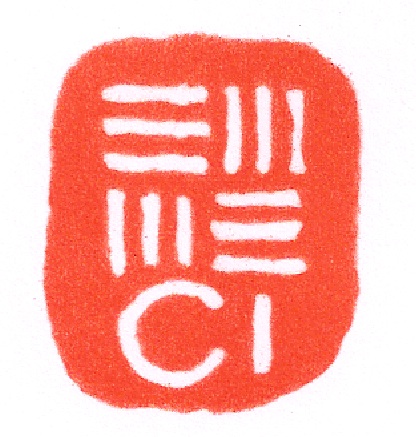 Spring 2021

updated July 10th, 2020





January / February 2021

BRAD MEHLDAU "SOLO" (Only Italy)
BRAD MEHLDAU - piano
http://www.imnworld.com/artists/detail/4/Brad-Mehldau

February / March 2021

SELFIE NATION featuring STEVE FERRONE
DIRK K - el. guitar
DAVE IWATAKI - keyboards
DAVE INAMINE - el. bass
STEVE FERRONE - drums
https://www.youtube.com/watch?v=P23--VeEvaQ
(in cooperation with BiLive Music Tours)
Dirk K is known for his guitar artistry and unique sounds while keeping his soulfulness and his radiant personality. A virtuoso on nylon string, as well as Jazz guitar, his playing gives the listener a vast variety of sounds, styles, and grooves. From Smooth Jazz styles such as George Benson to Flamenco, Rumba styles such as the Gipsy Kings and all the way to Earl Klugh, Dirk K mastered all the elements and brings a new and unique approach to Jazz and beyond. Dirk K, originally from Germany, is an accomplished guitarist, whose career began in the early 1990s. Releasing 17 CDs as a Recording Artist on Sony, Bellaphon, Fuzzy Music and on his own independent label DIP Records. He performed and recorded with renowned artists such as Randy Brecker, Peter Erskine, Toots Thielemans, Dave Weckl, Brandon Fields, Alan Pasqua, Marc Johnson, Terri Lyne Carrington, Gary Meek, Rick Braun, Paul Tayler, Eric Marienthal, Darryl Williams, C.C. Thomas Jr., Al Turner, and many more.

March 2021

CHUCHO VALDES QUARTET (Only Italy)
http://www.imnworld.com/artists/detail/305/Chucho-Valds
AVAILABLE ALSO WITH HIS PROJECT "THE CREATION"


April/May 2021

DAVE WECKL / TOM KENNEDY PROJECT
DAVE WECKL - drums
TOM KENNEDY - el. bass
BOB FRANCESCHINI - sax
STU MINDEMAN - keyboards
A high energy, electric jazz/fusion Band!
PROMO VIDEO: https://www.youtube.com/watch?v=whZQH0ISzPA
(in cooperation with BiLive Music Tours)

DEAN BROWN GROOVE WARRIORS
featuring DENNIS CHAMBERS, HADRIEN FERAUD, ERIC MARIENTHAL
DEAN BROWN - el. guitar
ERIC MARIENTHAL - sax
HADRIEN FERAUD - el. bass
DENNIS CHAMBERS - drums
(in cooperation with BiLive Music Tours)

FLORA PURIM & AIRTO MOREIRA WITH NETO BAND more info
FLORA PURIM - vocals
AIRTO MOREIRA - percussion
JOSE NETO - el. guitar
FRANK MARTIN - keyboards
GARY BROWN - el. bass
CELSO ALBERTI - drums


May 2021

BRAD MEHLDAU TRIO (Only Italy)
BRAD MEHLDAU - piano
LARRY GRENADIER - bass
JEFF BALLARD - drums
http://www.imnworld.com/artists/detail/4/Brad-Mehldau


GENERAL AVAILABILITY SPRING 2021
(March - May)

DANILO PEREZ & GLOBAL MESSENGERS (Only Italy) more info
DANILO PEREZ - piano
FARAYI MELEK - vocals
VASILIS KOSTAS - lauto cretese
LAYTH AL-RUBAYE - violin
NASEEM ALATRASH - cello
TAREQ RANTIS - percussion
https://vimeo.com/309369683/636ea01a14 - https://vimeo.com/309369775/6e999d5005

JOE LOVANO TAPESTRY TRIO (Only Italy)
JOE LOVANO - sax
MARYLIN CRISPELL - piano
CARMEN CASTALDI - drums
https://www.youtube.com/watch?v=Z8oTGnkk3JA

BEN WENDEL HIGH HEART (only Italy)
BEN WENDEL - sax
MICHAEL MAYO - vocals
SHAI MAESTRO - piano / Rhodes
GERALD CLAYTON - piano / Rhodes
JOE SANDERS - bass
NATE WOOD - drums

TUCK & PATTI
PATTI - vocals
TUCK - guitar
http://www.tuckandpatti.com
TUCK & PATTI NEW ALBUM WE ARE GONNA BE FRIENDS (CHILDREN'S ALBUM) TO BE RELEASED SOON:
You can download a wav file of excerpts of all ten songs from: https://spaces.hightail.com/receive/PbnSdwwXsq
Tuck & Patti's new album, We Are Gonna Be Friends, was produced and recorded by their rockstar niece, Annie Clark (known as St. Vincent), and mixed by Tuck & Patti.
Tuck: "We spent the first two months of 2018 touring with Annie and opening her shows, and one day she said, 'Hey, guys, why don't you come down to my studio for two days and we'll record a children's album!' With no more planning than that, two weeks later, during a break in the tour, we arrived at her house the night before the sessions. We figured we'd record easy, traditional children's songs, but she and Patti started brainstorming over a bottle of wine, and all of a sudden we had a brand new songlist, eight of which we'd never played."
Patti: "That gave us two hours per song to find it on the internet, learn the music and lyrics, arrange it and record it! It was absolutely crazy, but we pulled it off. At the end, I asked Annie, 'Have you ever recorded an album in two days?' Her answer: 'Hell, no!'"
Tuck: "It turned out to be an album for children, parents and grandparents alike, our duo approach to ten delightful songs that almost everybody will recognize. It turned out to be a really sweet, intimate, sonically beautiful album, and we hope everyone will enjoy it for years to come."

We are Going to Be Friends (The White Stripes)
Lime in the Coconut (Harry Nillson)
This Will Be Our Year (The Zombies)
Whip It (Devo)
True Colors (Cyndi Lauper)
In My Room (The Beach Boys)
Sprout and the Bean (Joanna Newsom)
Love Song (The Cure)
One of these Things First (Nick Drake)
When You Wish Upon a Star (Leigh Harline and Ned Washington, AKA Pinocchio)
ANOTHER "classic" Tuck & Patti CD with songs like "You Don't Know How Glad I Am" (Nancy Wilson), "In the Name of Love" (Kenny Rankin) and "Bless You For the Good Within You" (Peggy Lee and Mel Torme), as well as other classics and originals, WILL BE RELEASED IN SUMMER 2020.

YANIV TAUBENHOUSE TRIO
YANIV TAUBENHOUSE - piano
RICK ROSATO - bass
JERARD LIPPI - drums
"Yaniv Taubenhouse is definitely poised to be one of the new young lions of jazz to watch out for and his impressive Here from There debut, is a serious musical statement. Taubenhouse provides an enjoyable session of music where jazz and classical merge to forge one of the finest trio performances found on today's jazz landscape." - Edward Blanco, All About Jazz
"Few younger-generation players would be capable of a similar deconstruction of Time After Time, or following it with the intense uplift of Hope. New talent comes along with the seasons; fresh new talent is somewhat rarer and more precious." - Brian Morton, Jazz Journal
LAST CD "PERPETUATION - MOMENTS IN TRIO VOLUME TWO" OUT on January 15th, 2019 (Fresch Sound Records):
https://promo.theorchard.com/OF7OpjfDrzl5TYWntzRt
https://www.youtube.com/watch?time_continue=75&v=qM0X70i-vWM
NEW TRIO CD WILL BE RELEASED IN SUMMER 2020:
https://youtu.be/zmmzADpaCBA
https://youtu.be/L_OkDo8x30Q
https://youtu.be/lbfP2MyE9Hs
AVAILABLE ALSO FOR PIANO "SOLO" CONCERTS:
https://www.youtube.com/watch?v=c6hV1tPSM4w
https://www.youtube.com/watch?v=GrG7PXizRdM
https://www.youtube.com/watch?v=xXnqWh1ynM8&t=55s

YAKIR ARBIB "SOLO" (Except France) more info: JMS - Musica Jazz
YAKIR ARBIB - piano
NEW SOLO CD HAS BEEN RELEASED ON NOVEMBER 08 ON JMS, FRANCE:
https://www.youtube.com/watch?v=hxskHxIoHfc
https://www.youtube.com/watch?v=CmhFoXo-YtE

"EKALAVYA"
featuring
ABHIJITH P S NAIR - el. violin
SANDEEP MOHAN - el. guitar
JOE JOHNSON - keyboards
MOHINI DEY - el. bass
MAHESH MANI - tabla
SIDDARTH NAGARAJAN - drums
Abhijith P S Nair is acclaimed as one of the most outstanding artists in India . He is a well-known music director too and a phenomenon in the field of Indian fusion music and The band features the very popular, amazing, 23 years old bass player Mohini Dey.
The video of one Abhijith's and guitarist Sandeep Mohan songs https://www.youtube.com/watch?v=IFQPDtR55BY reachead 12.988.412 people, had 4,1 millions views, 92.059 people shared it and received 65.000 likes/reactions.
NEW SONG / VIDEO FEAT. SIMON PHILLIPS: https://www.youtube.com/watch?v=KLH48GQz1tw
LUGANO JAZZ FESTIVAL 2018:
https://www.youtube.com/watch?v=XouPXIK-i2g&list=PL72YMFdn8wJX9Rhz4andtpQSVu_2q7rYL&index=4&t=0s
https://www.youtube.com/watchv=gfxRIPxi1iI&list=PL72YMFdn8wJX9Rhz4andtpQSVu_2q7rYL&index=2&t=0s
https://www.youtube.com/watchv=_CE55ThzPzQ&list=PL72YMFdn8wJX9Rhz4andtpQSVu_2q7rYL&index=3&t=0s
https://www.youtube.com/watch?v=_yx37ShuTuU&list=PL72YMFdn8wJX9Rhz4andtpQSVu_2q7rYL&index=7&t=0s
ST. MORITZ JAZZ FEST 2018:
https://www.youtube.com/watch?v=yA8oMiUKnHY
GARANA JAZZ FESTIVAL 2018:
https://www.youtube.com/watch?v=FGjDI_PxMOI&list=PL72YMFdn8wJX9Rhz4andtpQSVu_2q7rYL&index=5&t=0s
WITH DAVE WECKL:
https://www.youtube.com/watch?v=UrN6wk32OsQ
https://www.youtube.com/watch?v=3kTAJlkmFjA
PAST CONCERTS:
https://www.youtube.com/watch?v=HuZINeMyXXs
https://www.youtube.com/watch?v=PaxnqWPbq8o
https://www.youtube.com/watch?v=LGcTzaczHZ8
https://www.youtube.com/watch?v=KRQnbsB-kWs

TOM IBARRA (Except France)
TOM IBARRA - el. guitar
LILIAN MILLE - trumpet
JEFF MERCADIE' - tenor sax
AUXANE CARTIGNY - keyboards
NOE' BERNE - el. bass
TAO EHRLICH - drums
(in cooperation with BiLive Music Tours)

LITHIUM (Except Finland)
ANDRE' FERNADES - el. guitar
ALEXI TUOMARILA - piano OR Fender Rodhes
JOONAS TUURI - bass
JONNE TAAVITSAINEN - drums
https://www.lithiumofficial.com
NEW CD RELEASED IN OCTOBER 2019. PLEASE LISTEN:
https://soundcloud.com/lithiumlithium/sets/lithium-album/s-i9Se4?fbclid=IwAR14-a82GG14xxEpcXjfOHNqyT8u1xvYpN3nrHTuWZTArI8eiadoki5Dw2U
(in cooperation with BiLive Music Tours)

DAM'NCO
RYCKO - vocals
DAMIEN SCHMITT - drums
SWAELI MBAPPE - el. bass
YANN NEGRIT - el. guitar
MICHAEL LECOQ - piano, keyboards
NICOLAS VELLA - piano, keyboards
https://damnco.fr
https://youtu.be/FaVBWRr3Ly8
https://www.youtube.com/watch?v=yMHhxjNgSO0
https://www.youtube.com/watch?v=xGJwhGjZ7nM
(in cooperation with BiLive Music Tours)