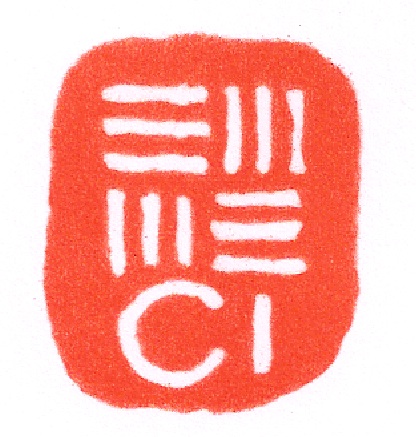 Spring 2020

updated December 9th, 2019




CHRIS MINH DOKY & NEW NORDIC JAZZ (Except Denmark)
CHRIS MINH DOKY - bass
PETER ROSENDAL - piano
JONAS JOHANSEN - drums
https://www.dropbox.com/s/5g2a5x0iya40lx7/New%20Nordic%20Jazz%20-%20presentation%20-%20hi%20res.mp4?dl=0
https://www.dropbox.com/s/4froxwog4x7b1gx/Chris%20Minh%20Doky%20-%20New%20Nordic%20Jazz%20-%20Janet3.mp4?dl=0
FEBRUARY 08 - 12, 14 - 21, 26 - 28 and MARCH 01 - 05 13 - 17, JUNE 2020
(in cooperation with BiLive Music Tours)


March 2020

KNEEBODY (Only Italy)
ADAM BENJAMIN - piano, keyboards
SHANE ENDSLEY - trumpet
BEN WENDEL - sax
NATE WOOD - el. bass el. & drums
http://kneebody.com
http://www.imnworld.com/artists/detail/281/Kneebody
https://www.youtube.com/watch?v=aR6jbPXSYDk
https://www.youtube.com/watch?v=8CsWoQIK9ww
https://www.youtube.com/watch?v=jdZ8W5x-fz0
https://www.youtube.com/watch?v=wYNGnSP5Cmk
https://www.youtube.com/watch?time_continue=3&v=q2e0tsO3Icw
https://www.youtube.com/watch?v=1KQv4U53QUo
MARCH 11 - 22

JIM BEARD & JON HERINGTON DUO (Except UK) Press Release - Notes
JIM BEARD - piano
JON HERIGTON - el. guitar
https://www.youtube.com/watch?v=euklbIfq414
Debut album is due in November 2019 on Jazz Line Records / Sunnyside Records
MARCH 01 - 04, 06, 07, 08

CHUCHO VALDES JAZZ BATA QUARTET (Only Italy)
CHUCHO VALDES - piano
DREISER DURRUTHY - bata
RAMON VAZQUEZ - bass
YAROLDY ABREU - percussion
In 1972 Chucho Valdes released his fourth album, a trio recording with bass and bata drums entitled simply, "Jazz Bata". This ten song exploration of the descarga roots of Cuban jazz was a departure from his first quintet recordings. It showcased not only his virtuosity but forged the path merging the rhythms of the sacred bata with jazz, signaling what was soon to take shape in his history making group, Irakere. Here today, 45years later, Chucho's search to discover new ways to express the classic forms, he will tour the '18/'19 season in a Quartet with bassist Yelsy Heredia and master drummer Dreiser Durruthy Bombalé along with percussionist, Yaroldy Abreu Robles.
https://www.youtube.com/watch?v=H6EsMztu-_4
NEW CD HAS BEEN RELEASED IN NOVEMBER 2018:
https://soundcloud.com/user-243917269/sets/mac1146-chucho-valdes-jazz-1/s-hzKdV
MARCH 20 - 30


March / May 2020

YANIV TAUBENHOUSE TRIO (Except Spain) PRESS KIT
YANIV TAUBENHOUSE - piano
RICK ROSATO - bass
JERARD LIPPI - drums
"Yaniv Taubenhouse is definitely poised to be one of the new young lions of jazz to watch out for and his impressive Here from There debut, is a serious musical statement. Taubenhouse provides an enjoyable session of music where jazz and classical merge to forge one of the finest trio performances found on today's jazz landscape." - Edward Blanco, All About Jazz
"Few younger-generation players would be capable of a similar deconstruction of Time After Time, or following it with the intense uplift of Hope. New talent comes along with the seasons; fresh new talent is somewhat rarer and more precious." - Brian Morton, Jazz Journal
NEW CD "PERPETUATION - MOMENTS IN TRIO VOLUME TWO" has been Released on January 15, 2019 on Fresch Sound Records: https://promo.theorchard.com/OF7OpjfDrzl5TYWntzRt
https://www.youtube.com/watch?time_continue=75&v=qM0X70i-vWM
AVAILABLE ALSO FOR "SOLO" CONCERTS:
https://www.youtube.com/watch?v=c6hV1tPSM4w
https://www.youtube.com/watch?v=GrG7PXizRdM
https://www.youtube.com/watch?v=xXnqWh1ynM8&t=55s

April / May 2020

AIRTO MOREIRA & FLORA PURIM (more info)
featuring THIAGO ESPIRITO SANTO and Group
AIRTO MOREIRA - percussion
FLORA PURIM - vocals
THIAGO ESPIRITO SANTO - el. bass
BRUNO CARDOZO - piano
JOTA P. BARBOSA - sax
CUCA TEIXEIRA - drums

"EKALAVYA"
Featuring Special Guest Simon Phillips
ABHIJITH P S NAIR - el. violin
SANDEEP MOHAN - el. guitar
JOE JOHNSON - keyboards
MOHINI DEY - el. bass
SIMON PHILLIPS - drums
Abhijith P S Nair is acclaimed as one of the most outstanding artists in India . He is a well-known music director too and a phenomenon in the field of Indian fusion music and The band features the very popular, amazing, 23 years old bass player Mohini Dey.
The video of one Abhijith's and guitarist Sandeep Mohan songs https://www.youtube.com/watch?v=IFQPDtR55BY
reachead 12.988.412 people, had 4,1 millions views, 92.059 people shared it and received 65.000 likes/reactions.
NEW SONG / VIDEO feat. SIMON PHILLIPS: https://www.youtube.com/watch?v=KLH48GQz1tw
LUGANO JAZZ FESTIVAL 2018:
https://www.youtube.com/watch?v=XouPXIK-i2g&list=PL72YMFdn8wJX9Rhz4andtpQSVu_2q7rYL&index=4&t=0s
https://www.youtube.com/watchv=gfxRIPxi1iI&list=PL72YMFdn8wJX9Rhz4andtpQSVu_2q7rYL&index=2&t=0s
https://www.youtube.com/watchv=_CE55ThzPzQ&list=PL72YMFdn8wJX9Rhz4andtpQSVu_2q7rYL&index=3&t=0s
https://www.youtube.com/watch?v=_yx37ShuTuU&list=PL72YMFdn8wJX9Rhz4andtpQSVu_2q7rYL&index=7&t=0s
ST. MORITZ JAZZ FEST 2018:
https://www.youtube.com/watch?v=yA8oMiUKnHY
GARANA JAZZ FESTIVAL 2018:
https://www.youtube.com/watch?v=FGjDI_PxMOI&list=PL72YMFdn8wJX9Rhz4andtpQSVu_2q7rYL&index=5&t=0s
WITH DAVE WECKL:
https://www.youtube.com/watch?v=UrN6wk32OsQ
https://www.youtube.com/watch?v=3kTAJlkmFjA
PAST CONCERTS:
https://www.youtube.com/watch?v=HuZINeMyXXs
https://www.youtube.com/watch?v=PaxnqWPbq8o
https://www.youtube.com/watch?v=LGcTzaczHZ8
https://www.youtube.com/watch?v=KRQnbsB-kWs

MARC COPLAND TRIO (Only Italy)
MARC COPLAND - piano
DREW GRESS - bass
MARK FERBER - drums
NEW CD "AND I LOVE HER" will be released in Fall 2019 for Illusion / Mirage
APRIL 20 - 30


May 2020

CHILDREN OF THE LIGHT (Only Italy)
DANILO PEREZ - piano
JOHN PATITUCCI - bass
BRIAN BLADE - drums
MAY 27 - JUNE 03


May / June 2020

TUCK & PATTI
PATTI - vocals
TUCK - guitar
http://www.tuckandpatti.com
NEW ALBUM WILL BE RELEASED IN EARLY 2020.
Tuck & Patti's new album, We Are Gonna Be Friends, was produced and recorded by their rockstar niece, Annie Clark (known as St. Vincent), and mixed by Tuck & Patti.
Tuck: "We spent the first two months of 2018 touring with Annie and opening her shows, and one day she said, 'Hey, guys, why don't you come down to my studio for two days and we'll record a children's album!' With no more planning than that, two weeks later, during a break in the tour, we arrived at her house the night before the sessions. We figured we'd record easy, traditional children's songs, but she and Patti started brainstorming over a bottle of wine, and all of a sudden we had a brand new songlist, eight of which we'd never played."
Patti: "That gave us two hours per song to find it on the internet, learn the music and lyrics, arrange it and record it! It was absolutely crazy, but we pulled it off. At the end, I asked Annie, 'Have you ever recorded an album in two days?' Her answer: 'Hell, no!'"
Tuck: "It turned out to be an album for children and parents alike, our duo approach to ten delightful songs that almost everybody will recognize. It turned out to be a really sweet, intimate, sonically beautiful album, and we hope everyone will enjoy it for years to come."

We are Going to Be Friends (The White Stripes)
In My Room (The Beach Boys)
Lime in the Coconut (Harry Nillson)
Sprout and the Bean (Joanna Newsom)
This Will Be Our Year (The Zombies)
Love Song (The Cure)
Whip It (Devo)
One of these Things First (Nick Drake)
True Colors (Cyndi Lauper)
When You Wish Upon a Star (Leigh Harline and Ned Washington, AKA Pinocchio)"

Another NEW "classic" Tuck & Patti album with songs like "You Don't Know How Glad I Am" (Nancy Wilson), "In the Name of Love" (Kenny Rankin) and "Bless You For the Good Within You" (Peggy Lee and Mel Torme), as well as other classics and originals will be Released in SUMMER 2020.