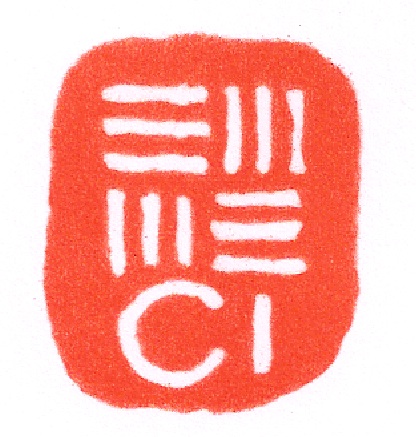 September - December 2019
updated May 10th, 2019
September / October 2019
BRAD MEHLDAU TRIO

(Only Italy)
BRAD MEHLDAU - piano
LARRY GRENADIER - bass
JEFF BALLARD - drums
http://www.imnworld.com/artists/detail/4/Brad-Mehldau


SEPTEMBER 19 - OCTOBER 06






October / November 2019



THE WOOTEN BROTHERS
VICTOR WOOTEN - el. bass, midi bass, vocals
ROY "FUTURE MAN" WOOTEN - drums
REGI WOOTEN - el. guitar
JOSEPH WOOTEN - keyboards
https://www.youtube.com/watch?v=lKa-tfopRJA&start_radio=1&list=RDlKa-tfopRJA&t=308
https://www.youtube.com/watch?v=LlO1P_h4y3g&index=45&list=RDlKa-tfopRJA


FULLY BOOKED!


(In Cooperation With BILive Music Tours)

MIKE STERN / JEFF LORBER FUSION BAND
featuring DENNIS CHAMBERS & JIMMY HASLIP
MIKE STERN - el. guitar
JEFF LORBER - keyboards
JIMMY HASLIP - el. bass
DENNIS CHAMBERS - drums


AVAILABLE DATES: NOVEMBER 13, 14, 28, 29, 30


CD WILL BE RELEASED FOR THE TOUR



"EKAKAVYA"
Featuring
ABHIJITH P S NAIR - violin
SANDEEP MOHAN - el. guitar
JOE JOHNSON - keyboards
MOHINI DEY - el. bass
MAHESH MANI - tabla
SIDDARTH NAGARAJAN - drums


Abhijith P S Nair

is acclaimed as one of the most outstanding artists in India . He is a well-known music director too and a phenomenon in the field of Indian fusion music and The band features the very popular, amazing,

22 years old

bass player

Mohini Dey

.
The video of one Abhijith's and guitarist Sandeep Mohan songs
https://www.youtube.com/watch?v=IFQPDtR55BY
reachead 12.988.412 people, had 4,1 millions views, 92.059 people shared it and received 65.000 likes/reactions.
https://www.youtube.com/watch?v=HuZINeMyXXs
https://www.youtube.com/watch?v=yA8oMiUKnHY
https://www.youtube.com/watch?v=aOCt03GaN5Q
https://www.youtube.com/watch?v=PaxnqWPbq8o
https://www.youtube.com/watch?v=apbGMCvB1Mg
https://www.youtube.com/watch?v=LGcTzaczHZ8
https://www.youtube.com/watch?v=KRQnbsB-kWs



YANIV TAUBENHOUSE TRIO

(Except Spain) PRESS KIT
YANIV TAUBENHOUSE - piano
RICK ROSATO - bass
JERARD LIPPI - drums


"Yaniv Taubenhouse is definitely poised to be one of the new young lions of jazz to watch out for and his impressive Here from There debut, is a serious musical statement. Taubenhouse provides an enjoyable session of music where jazz and classical merge to forge one of the finest trio performances found on today's jazz landscape."

-

Edward Blanco, All About Jazz




"Few younger-generation players would be capable of a similar deconstruction of Time After Time, or following it with the intense uplift of Hope. New talent comes along with the seasons; fresh new talent is somewhat rarer and more precious."

-

Brian Morton, Jazz Journal


NEW CD

"PERPETUATION - MOMENTS IN TRIO VOLUME TWO"

will be released on January 15, 2019 on Fresch Sound Records:
https://promo.theorchard.com/OF7OpjfDrzl5TYWntzRt
https://www.youtube.com/watch?time_continue=75&v=qM0X70i-vWM
http://www.yanivtaubenhouse.com/#
FIRST TIME ON TOUR IN EUROPE!


PIAZZOLLA IN JAZZ
Featuring MARIO PARMISANO & PAUL WERTICO
MARIO PARMISANO - piano
ALEX BERTA - bass
PAUL WERTICO - drums

Recognized on the international jazz scene for his long association with the Legendary Guitarrist Al Di Meola, the Argentinean Pianist Mario Parmisano is now presenting his

Tribute to the Great Tango Master Astor Piazzolla

.


"Every composition will touch your Heart with this unique interpretation of Tango & Jazz, incredibly vibrant and passional, with all the essence of the Music from Buenos Aires"


Also, the Tango Jazz Trio is available to perform with Chamber Orchestra or Symphonic Orchestra.



QUIANA LYNELL

(Only Italy)
QUIANA LYNELL - vocals
SAM DICKEY - guitar
DANIEL MEINIEKE - piano
MAX MORAN - el. bass
JOE DYSON - drums
T.B.A. - percussion
Quiana Lynell infuses her classical training with her gospel upbringing and approaches jazz as a storyteller. The winner of the 2017 Sarah Vaughan International Jazz Vocal Competition, she hits every note with perfect timing and impeccable pitch, quickly becoming recognizable as one of the voices to listen for. DownBeat exclaims, "Lynell didn't simply grind out a blues; she painted a picture, shading and coloring the lyrics with strong vocal technique honed through her classical training. When the song concluded, she owned the room."
New CD

"A LITTLE LOVE"

Will be released in Spring 2019 on Concord Records
https://soundcloud.com/user-138948249/sets/quiana-lynell/s-ALNfx
https://vimeo.com/296732372/1531378032
http://www.imnworld.com/artists/detail/427/Quiana-Lynell



BRIAN BROMBERG'S UNAPOLOGETICALLY FUNKY BAND


BRIAN BROMBERG - basses
EVERETTE HARP OR GARY MEEK - sax
TOM ZINK - keyboards
RAY FULLER - el. guitar
TONY MOORE OR MARCUS FINNY - drums
New Funk CD

"Thicker Than Water"

has been released on Mack Avenue/Artistry Music Records and the single "Coupe De Ville" went to #1 on the Billboard Smooth funky and contemporary Jazz Charts and #1 on the Smooth funky and contemporary Jazz Network charts in the US.



DONNA GRANTIS

(Only Italy)
Jazz/rock guitar phenom Donna Grantis leads a five-piece group that is wholly unique in today's music scene. As co-lead guitarist in Prince's 3RDEYEGIRL band, Grantis composed the title track to Prince's 'PLECTRUMELECTRUM,' which hit #1 on Billboard's Rock Chart. Leading her own band, Donna's incendiary guitar playing is highlighted against an acclaimed rhythm section and tabla guru Suphala. The Minneapolis Star Tribune describes Donna's music as, "New millennium jazz-rock fusion, sorta like Jeff Beck meets a post-modern Mahavishnu Orchestra."
NEW CD

"DIAMONDS & DYNAMITE"

will be released in Spring 2019 on eOne Music
http://smarturl.it/TRASHFORMER
https://www.donnagrantis.com
http://www.imnworld.com/artists/detail/423/Donna-Grantis



TUCK & PATTI


PATTI - vocals
TUCK - guitar
http://www.tuckandpatti.com



FLEURINE

(Only Italy)


featuring BOYS FROM BRAZIL


https://www.youtube.com/watch?v=dbIE3tbcXoo
http://www.fleurine.com



NIR FELDER

(Only Italy)
http://imnworld.com/artists/detail/321/Nir-Felder



STAFFORD JAMES STRING, PERCUSSION & HORNS ENSEMBLE

(Only Italy)
STAFFORD JAMES - bass soloist
MICHELLE CAMBELL - harp
CAROL LAHTI - violin
BECKY COFFMAN - violin
VANNIA PHILLIPS - viola
ANDREW SNOW - cello
STEVE EISEN - flute
JAVON JACKSON - sax
VICTOR GARCIA - trumpet
TIMOTHY COFFMAN - trombone
JOHN BLANE - tuba
TONY PURRONE - guitar
CHRISTIAN DILLINGHAM - bass
AKIRA TANA - drums
GERALDO DE OLIVEIRA - percussion
https://www.youtube.com/watch?v=zw2oV6zrd2g&sns=em




November 2019





JOE LOVANO TAPESTRY TRIO

(Only Italy)
JOE LOVANO - sax
MARYLIN CRISPELL - piano
CARMEN CASTALDI - drums


NOVEMBER 05 - 17





DANILO PEREZ GLOBAL MESSENGERS

(Only Italy)
DANILO PEREZ - piano
FARAYI MALEK - vocals
VASILIS KOSTAS - laouto
LAYTH AL-RUBAYE - violin
NASEEM ALATRASH - cello
TAREQ RANTISI - percussion
https://vimeo.com/255445985/a2003032fe


NOVEMBER 14 - 24





ELIANE ELIAS TRIO

(Only Italy)
ELIANE ELIAS - piano, vocals
MARC JOHNSON - bass
T.B.A. - drums



KNEEBODY

(Only Italy)
ADAM BENJAMIN - piano / keyboards
SHANE ENDSLEY - trumpet
BEN WENDEL - sax
KAVEH RASTEGAR - el. bass
NATE WOOD - drums
MICHAEL MAYO - vocals
http://kneebody.com http://www.imnworld.com/artists/detail/281/Kneebody
https://www.youtube.com/watch?v=aR6jbPXSYDk
https://www.youtube.com/watch?v=8CsWoQIK9ww
https://www.youtube.com/watch?v=jdZ8W5x-fz0
https://www.youtube.com/watch?v=wYNGnSP5Cmk
https://www.youtube.com/watch?time_continue=3&v=q2e0tsO3Icw




November / December 2019





BRAD MEHLDAU SOLO

(Only Italy)
BRAD MEHLDAU - piano
http://www.imnworld.com/artists/detail/4/Brad-Mehldau


NOVEMBER 19 - DECEMBER 08